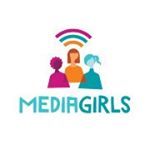 MEDIAGIRLS
MEDIAGIRLS teaches girls and young women to harness the power of media for positive change. Participants transform social media from a space known for breeding insecurity, to one where they express their authentic selves, challenge sexist media, and speak up for what they believe in. ​Media, not girls, needs a makeover.
The Problem
The average teen girl consumes 8 to 10 hours of media a day (three on social media), mostly insisting that what matters most about her is how "hot" and thin she is.
The Solution
We train female college students ("Mentors") in Boston to teach middle-school girls our 8- or 16-week curriculum (once a week for 50-90 minutes) to think critically about undermining media messages. The define their self-worth on inner qualities and use their social media to empower themselves and other girls. We provide one-time Parent and Girl workshops on how girls can turn social media into a more positive, healthy space; and publish free content on our website with strategies for parents. Our goal is to grow an army of girls and young women who use social media as a training ground to speak up and spread positivity. We are currently at 11 schools in Greater Boston, mainly in underserved communities, and growing.
Planned Use Of Funds
While most of our revenue comes from foundations, we have placed increased emphasis on corporate philanthropic support as well. Our expansion to Kendall Square was directly tied into this strategy. The new site presented an incredible opportunity for our students, our organization, and our financial sustainability. It helped us form relationships with Google, Microsoft, Accomplice Ventures, InsightSquared, Broad Institute, Intrepid Labs, VMWare, Biogen Idec, and many more. Our next proposed site, in either the Seaport or North Station areas, will not only help provide increased jobs for our students, but also an increased pipeline for corporate philanthropic support. We are able to build these relationships by starting with a service to offer – corporate training. By hiring us, not only does a company provide great workouts for their employees as part of a health and wellness benefit, but they also get to give back to the community at the same time. As we build relationships with employees, they help cement the relationship with the company and secure support, both through our services and philanthropy.
Geographic Focus
Why this project?
Media focuses on images of who they believe will 'sell' products, without considering the negative impact on the self-esteem of individuals who consume those materials.
Stage of Development
Early Stage
Established Prototype
Scaling
Other
Track Record/Evidence
96% of MEDIAGIRLS participants are able to identify their self-worth based on their inner qualities as a result of our program. 81% of MEDIAGIRLS participants reported feeling "better about their self-worth" as a result of our program. 96% of MEDIAGIRLS participants site specific ways to make social media more empowering for girls as a result of our program. 96% of our Mentors report that because of volunteering at MEDIAGIRLS, they are more likely to take on a leadership role. 86% of our college Mentors report that because of MEDIAGIRLS, they use social media to take a stand on meaningful issues....