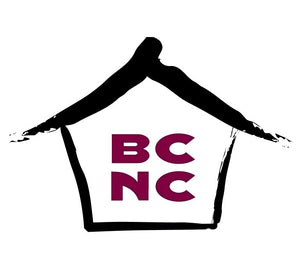 Back to LearnGive for COVID-19 Relief
Boston Chinatown Neighborhood Center (BCNC)
Boston Chinatown Neighborhood Center (BCNC) empowers Asians and new immigrants to build healthy families, achieve greater economic success, and contribute to thriving communities by providing a broad range of innovative and family-centered programs and services to more than 13,000 children, youth, and adults every year. The mission of BCNC is to ensure that the children, youth, and families we serve have the resources and supports they need to achieve greater economic success and social well-being
COVID-19 Response
BCNC has shifted its English classes for adults online. Announcements on their social media account demonstrated that BCNC partnered with Comcast in order to provide adult students learning english to continue their education despite the pandemic. On their website, BCNC has a handful of information regarding resources, and information for families during the pandemic. BCNC ensures that they are catering to the community they serve by providing these resources in English as well as in Chinese. Due to the pandemic all of their office sites, childcare programs, and art center are all currently unavailable.
Relevancy
BCNC is able to fulfill the promises of its mission by providing a handful of services to children, adults, and families of the communities it serves. Through the Acorn Center for Early Education & Care, BCNC provides child care services for children from the ages of 15 months to 5 years old. Separate from this program, BCNC sponsors a family child care program for children starting at the age of 3 months. There is also the Red Oak program that includes two variations–an afterschool program and a summer camp. For its adult clients, BCNC holds English classes for College and Career Readiness, ESOL Customer Service Job Training and ESOL for Parents and Caregivers are also provided. BCNC also manages the Pao Arts Center and hosts classes from Bunker Hill Community College in this center as well. It is fair to say that with these programs at its disposal, BCNC ensures that the community receives support through a handful of ways.
Impact
With a location in Boston and another in Quincy, the BCNC clearly defines its success and stays close to its mission with the services provided. Within its annual report, BCNC provides evidence to demonstrate the success of their programs. The average wage for adult students that attended their English learning course was $16.50/hr. Statistics provided by the organization also showed that 90% of five year olds completed the Acorn Center's program ready for kindergarten. The BCNC also includes testimonials from individuals who have received their support in one form or another. This includes Wenyin, a former high school student who participated in the leadership and college access programs. Through BCNC sponsored programs, her family attended financial aid workshops in chinese and Wenyin was able to receive a mentor for the college application process.
Sustainability
For the fiscal year 2018-2019 (FY19), BCNC was able to access up to $7,624,890 in revenue and support. A majority of this support is drawn from Government (31%) and Foundation Grants (22%). With a majority of their available resources going towards its Children & Youth programs (38%) and the Adult & Families programs, BCNC has built up a strong and diversified funding stream that positively impacts its community members. Aside from the operating budget, BCNC accrued $790,857 in total assets at the conclusion of FY19.
Excellence in Management and Operations
BCNC appears to be a well-organized organization that is driven to support Asian-immigrant communities within Boston. On their website, BCNC clearly identifies their management team, which includes an Executive team, a Management team, a Board of Directors, a Board of Ambassadors, and two Leadership councils, for its Quincy location and one for the Pao Arts Center. Much of their Leadership identifies as asian, similarly to the community they serve.