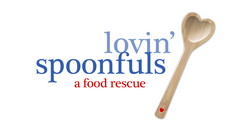 Website: https://lovinspoonfulsinc.org/
Mission: Lovin' Spoonfuls is dedicated to facilitating the rescue and distribution of healthy, fresh food that would otherwise be discarded. Lovin' Spoonfuls works efficiently to deliver this food directly to the community organizations and resources where it can have the greatest impact. Lovin' Spoonfuls is committed to addressing the health, environmental, and economic impact that food waste has on our community.
RELEVANCE
How does your organization strive toward the attributes associated with Relevance?
Today, there are 600,000 Massachusetts residents combating food insecurity on a daily basis, including 200,000 children. Meanwhile, 40% of food produced in the United States is wasted every year, occupying landfills and not reaching those in need. Lovin' Spoonfuls is bridging the gap between abundance and need, creating an innovative, local solution for the ongoing problems of food insecurity and food waste.
Lovin' Spoonfuls works with over 200 local community partners to pick up excess food from grocery stores, farms, and wholesalers and deliver those items to local shelters, food pantries and crisis centers within the same day, ensuring that the food we deliver matches the needs of our partners and is safe for consumption. We also partner with the Greater Boston Food Bank under an MOU which focuses on data sharing, efficient utilization of resources, and food recovery support, in order to rescue more food and feed more people.
In addition, Lovin' Spoonfuls focuses on fresh, perishable food because we believe food is a right, not a privilege, and everyone should have access to wholesome options. By running consistent pickups and deliveries that work for our partners, we strive to provide a reliable service that allows for all stakeholders to participate in.
IMPACT
How does your organization strive toward the attributes associated with Impact?
The goals for Lovin' Spoonfuls are to divert food from landfills, to bring it to those in need, and to raise awareness about food waste and food recovery. By doing so, we strive to improve access to fresh food for those we serve. Since our founding in 2010, we have successfully rescued and distributed more than ten million pounds of food and we now serve 30,000 people each week.
In addition, we solicit and receive qualitative feedback from our partners through surveys, site visits, and check-in calls, which provide demographic data on the populations we serve as well as feedback on our operations. For example, the surveys indicate that nearly 75% of individuals served by our beneficiary agencies earn less than $20,000 per year, and under these circumstances, fresh and wholesome food are not viable options. While Lovin' Spoonfuls does not discriminate against any individuals who look to utilize our services, we focus on reaching the most vulnerable populations in the communities we serve.
SUSTAINABILITY
How does your organization strive toward the attributes associated with Sustainability?
Lovin' Spoonfuls solicits funding from a variety of resources, including proceeds from fundraising events, individual donations, and foundation/corporate grants, in order to provide fair salaries for staff and continue to grow our impact in a fiscally responsible manner. Over the years we have had great success in receiving grants and support from events, but we intend to grow corporate and individual giving revenues. Our Board of Directors also work closely with our development team to identify areas of growth and diversification, both from continued and new supporters.
Currently, it costs Lovin' Spoonfuls $140,000 each year to put a truck on the road, which includes salaries and benefits for staff as well as all of the automobile expenses such as gas, lease payments, insurance, and maintenance. Each truck is responsible for rescuing and distributing more than 450,000 pounds of food each year – the collective equivalent of 1,200 metric tons of avoided CO2 emissions.
That being said, one metric has stayed consistent through all of our growth: With one dollar, Lovin' Spoonfuls can rescue three pounds of food and feed one person for a day. We take steps to limit our administrative costs so the support and resources we receive can translate directly to the communities we serve.
EXCELLENCE IN MANAGEMENT AND OPERATIONS
How does your organization strive toward the attributes associated with Excellence in Management and Operations?
The core values of Lovin' Spoonfuls are: Community, Teamwork, Resilience, Respect, Commitment, and Food. These values guide our team as we strive to be a reliable and well run organization, whether it is promoting best-practice standards for food rescue or ensuring that communication initiatives are strategically aligned to represent the communities we serve. For example, the food education and recipe cards we distribute are written in the languages our beneficiaries speak.
In addition, Lovin' Spoonfuls has implemented systems that allow for running a successful organization, such as having established protocols for our staff and board responsibilities and providing team resources that are professionally managed. Nonetheless, we have goals to  increase the size of our board and hire new managerial positions in order improve, grow, and expand our impact.
HOW DOES YOUR ORGANIZATION ENGAGE YOUNG PROFESSIONALS / EMERGING LEADERS?
Lovin' Spoonfuls has launched the Friends of Lovin' Spoonfuls, a membership-based philanthropic group of supporters that advocates for and volunteers on behalf of our organization through fundraising, outreach, and events. Friends members also have the following opportunities:
Pre-sale and ticket discounts on all Lovin' Spoonfuls events

Access to Friends-specific networking and social events

Volunteer opportunities directed through Friends of Lovin' Spoonfuls

Access to leadership opportunities through the Friends Advisory Board

Access to a network of other philanthropically-minded people who are passionate about food justice