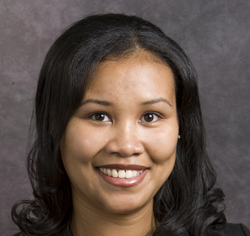 Erika Walker is the Assistant Dean of Undergraduate Programs at the Haas School of Business. Erika manages all functions of undergraduate student affairs including outreach programs, admissions, degree completion, academic advising and student services, student engagement and co-curricular activities. She teaches UGBA 156AC, Diversity in the Workplace, which provides an academic forum for students to interrogate issues of human capital equity and inclusion through an interculturally inclusive framework. She coaches traveling international case competitions each semester and recently served as the first Student Equity Officer, responsible for co-leading the execution of the school's diversity and inclusion strategy.  With business experience in the private and non-profit sectors, her passion has been in diversity, equity, and inclusion, student affairs and leadership development.
 As a Manager at INROADS/Northern California, she interacted regularly with undergraduate students and Fortune 500 employers in industries such as professional services and petroleum. She worked as Program Administrator for the Summer Youth Development Program at the McKesson Corporation and as a Project Coordinator in Community and Government Relations at the Regional Offices of Kaiser Permanente.
An alumna of UC Berkeley and inaugural recipient of the Incentive Awards Program (now named Fiat Lux Scholars), she was involved in a number of student-run activities including recruiting, retention, mentoring, public service and running a student initiated DeCal course. 
Erika earned her BS in American Studies, with emphasis in Health & Education for Minority Youth from UC Berkeley. She also holds a MA and EdD in Educational Leadership from Mills College. Her research area is intercultural pedagogy in higher education.